Rules for the Road
Young Drivers encompasses all drivers aged 15 to 24. Inexperience, coupled with immaturity, often results in risk-taking behaviors such as speeding, alcohol use, and not wearing a seat belt, all of which contribute to increased fatal and injury crashes. In 2019, Louisiana had 78 fatal crashes involving drivers aged 15-20 years old and 84 fatal crashes involving drivers aged 21-24 years old. There were 8,966 injury crashes involving drivers aged 15-20 years old and 8,386 injury crashes involving drivers aged 21-24 years old.
Graduated Drivers Licensing (GDL)
To keep teen drivers safer on the roads, all states have enacted Graduated Drivers Licensing (GDL) laws that phase in driving privileges. Research has shown significant reductions in deaths were associated with GDL laws that included age requirements, a waiting period of at least three months before the intermediate stage, a restriction on nighttime driving, 30 or more hours of supervised driving, and a restriction on carrying passengers or the number and age of passengers carried. A study conducted by the AAA Foundation for Traffic Safety reports that 6 out of 10 teen crashes involve some form of driver distraction including interaction with one or more passengers, using a cell phone, singing/dancing to music, and grooming.
Click here for more information on Louisiana's GDL laws.
Parental Involvement
Be a good role model. Remember that your child looks to you as a driver, so practice safe driving yourself. Set aside time to take your teen on practice driving sessions. It can be a great way to spend time together and to allow your teen to improve some basic driving skills. Your teen's learning starts at home. You have more influence on your teen than you may think. Be a good example and get involved in their driving habits from the beginning, and stay involved for the duration of their teen years.
Calling all Louisiana students in grades 6th-12th!
Enter DZD's Distracted Driving Contest for a chance to win $750! The contest takes place May 3 – September 10.
The fight starts here. Take action today, and pledge to stop driving distracted. 
Commit yourself to saving lives by never texting or using your phone while driving and speak up when you see others distracted #justdrive.
Fact Sheets for Novice Teen Drivers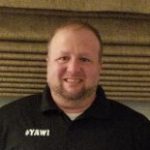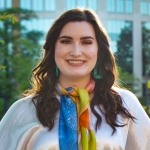 Shelby Rybicki
North Delta Regional Planning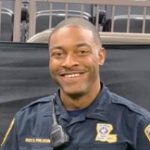 Asst. Chief Brian Philson
Grambling University P.D.