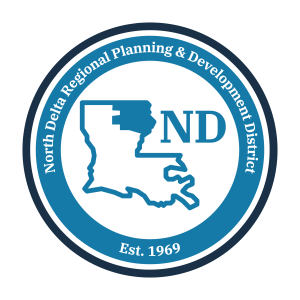 North Delta Regional Planning & Development District was established 1969 to assist residents in our 11-parish region to enhance the quality of life and improve our community. We include many departments such as Transportation, Planning, and Economic Development. We work with multiple programs, organizations, and government departments in order to achieve public community goals.
North Delta covers 11 parishes in Northeast Louisiana with the primary goal in mind to better improve the region's growth, development, and quality of life for our residents. We promote public collaboration and partnership by providing better public resources such as transportation and improved land use concepts in a continuous effort to promote and progress Northeast Louisiana.
Our organization works on the planning and development of Jackson, Union, Morehouse, Caldwell, Richland, West and East Carroll, Madison, Tensas, Franklin, and Ouachita parishes, assisting local governments in carrying out local, regional, and state plans and recommendations, and program areas such as the Northeast Louisiana Highway Safety Plan, and economic development.
With support and involvement from all members of our society, we can continue to improve the region for all.
The DRA region, especially rural areas, lacks adequate digital infrastructure to support access to critical services such as healthcare, distance learning, and remote work. In response to these challenges, DRA has launched the Delta Broadband Mapping Project. Through an innovative online crowd-sourcing platform, DRA has launched this year-long effort to gauge broadband accessibility throughout its eight-state region. DRA needs as many residents as possible to take this internet speed test to develop an accurate representation availability across the 252 counties and parishes.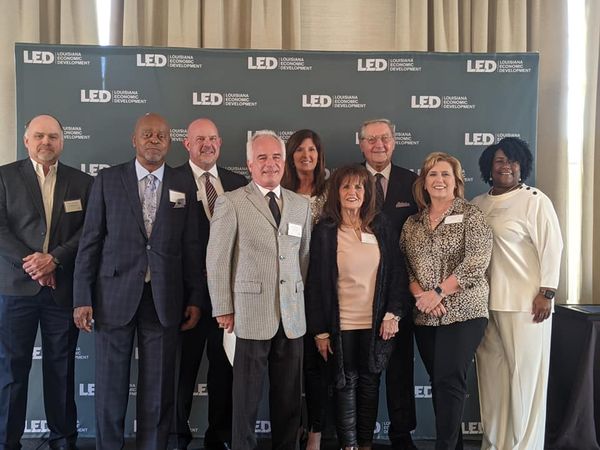 2021 Lantern Award
Congratulations to Skyjacker Suspensions!
This West Monroe-based company is 2021's Louisiana Economic Development Lantern Award winner for the Northeast Louisiana region. Lantern Award recipients are selected by Louisiana's Regional Planning and Development Districts, based on the overall contribution of the manufacturers to their communities, including investments in employment growth and facility expansions as well as public service activities with employee participation. Honorees must have been in operation at least three years prior to their nomination to demonstrate sustainability.
OUACHITA COUNCIL OF GOVERNMENTS

FINAL MONROE 2045 MTP MAIN REPORT
DRAFT MONROE 2045 MTP MAIN REPORT
The regular meeting of the Ouachita Council of Governments is scheduled for the fourth Monday of every month, at 12 noon, in the Council Chambers of the Monroe Government Plaza.