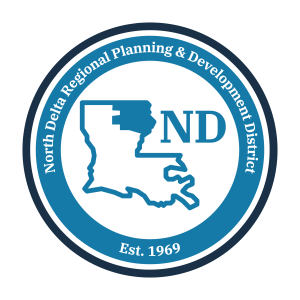 North Delta Regional Planning & Development District was established 1969 to assist residents in our 11-parish region to enhance the quality of life and improve our community. We include many departments such as Transportation, Planning, and Economic Development. We work with multiple programs, organizations, and government departments in order to achieve public community goals.
North Delta covers 11 parishes in Northeast Louisiana with the primary goal in mind to better improve the region's growth, development, and quality of life for our residents. We promote public collaboration and partnership by providing better public resources such as transportation and improved land use concepts in a continuous effort to promote and progress Northeast Louisiana.
Our organization works on the planning and development of Jackson, Union, Morehouse, Caldwell, Richland, West and East Carroll, Madison, Tensas, Franklin, and Ouachita parishes, assisting local governments in carrying out local, regional, and state plans and recommendations, and program areas such as the Northeast Louisiana Highway Safety Plan, and economic development.
With support and involvement from all members of our society, we can continue to improve the region for all.
OCOG Awarded $319,680 SS4A Grant
On February 1st, DOTD announced $800 million in grant awards for over 500 safety projects across the country, aimed at improving roads and creating safer streets to reduce traffic fatalities for all users. Through the Safe Streets and Roads for All (SS4A) Grant Program, 11 regional/local public agencies across Louisiana will receive a combined total of $5.11 million to develop safety action plans to assist with identifying and prioritizing potential projects within these communities that will create safer streets for motorists, cyclists, pedestrians, and workers.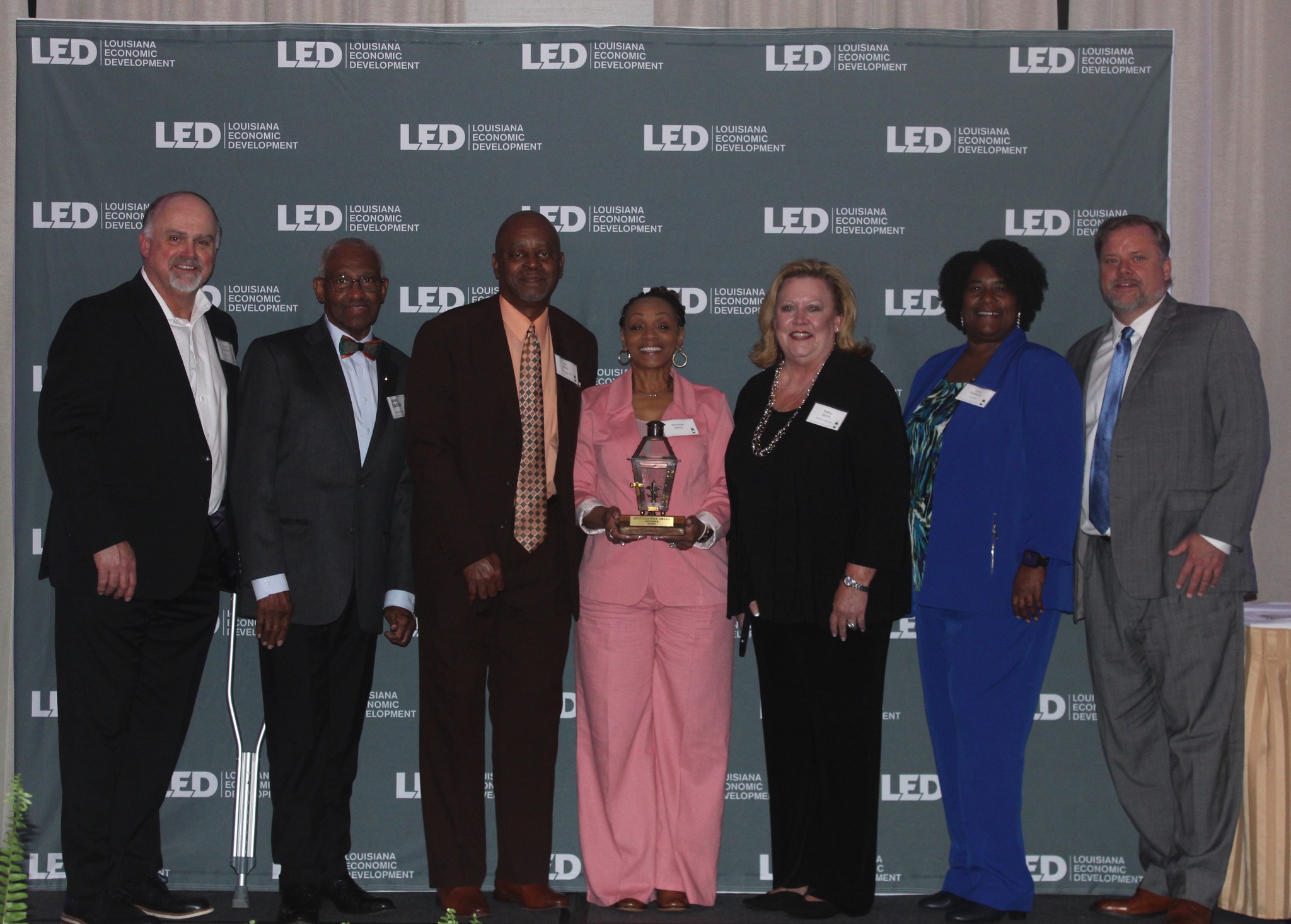 2022 Lantern Award
Congratulations to WestRock – Hodge Mill!
Each year LED, the Louisiana Association of Planning and Development Districts and the Regional Economic Alliance of Louisiana present the Lantern Awards to celebrate the spirit of excellence in manufacturing and outstanding community service.
OUACHITA COUNCIL OF GOVERNMENTS

FINAL MONROE 2045 MTP MAIN REPORT
DRAFT MONROE 2045 MTP MAIN REPORT
The regular meeting of the Ouachita Council of Governments is scheduled for the fourth Monday of every month, at 12 noon, in the Council Chambers of the Monroe Government Plaza.