Your Highway Safety Partner in Northeast Louisiana since February 2015!
The Northeast Louisiana Highway Safety Partnership is a traffic safety coalition comprised of multidisciplinary partners/agencies throughout the parishes of Caldwell, East Carroll, Jackson, Franklin, Lincoln, Madison, Morehouse, Ouachita, Richland, Tensas, Union, and West Carroll.
Tasked with the implementation of the regional version of the LA Strategic Highway Safety Plan, NELA Highway Safety Partnership Plan, the partnership is a dedicated team of partners charged with implementing highway safety projects and programs across the Northeast Region to reduce fatalities and serious injuries in the region by 50% by 2030.
Utilizing the 4E Approach (Education, Engineering, Enforcement, and Emergency Medical Services), our Northeast Regional Safety Coalition partners, in collaboration with the Federal Highway Administration, Louisiana DOTD, Louisiana Highway Safety Commission, the Monroe MPO, and other Louisiana Metropolitan Planning Organizations, LSU Highway Safety Research Group, Louisiana Transportation Research Center, and other federal, state, regional and local partners work together to analyze data, identify strategies, prioritize resources and implement data-driven action steps from our 4 Emphasis Areas:
Impaired Driving

Occupant Protection

Distracted Drivers

Infrastructure & Operations
*Note: Young Drivers and Mature Drivers have been integrated into the current emphasis areas.
The NELA Regional Safety Coalition holds quarterly meetings in February, May, August, and November. We also have specific emphasis area focus group meetings that are scheduled throughout the year for those that are interested in working on a specific area of highway safety.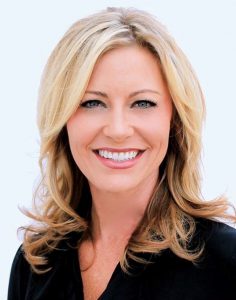 Susan Mitchell
Regional Transportation Safety Coordinator
If you would like to be placed on our distribution list, please contact Susan at susan@northdelta.org or call 318-387-2572.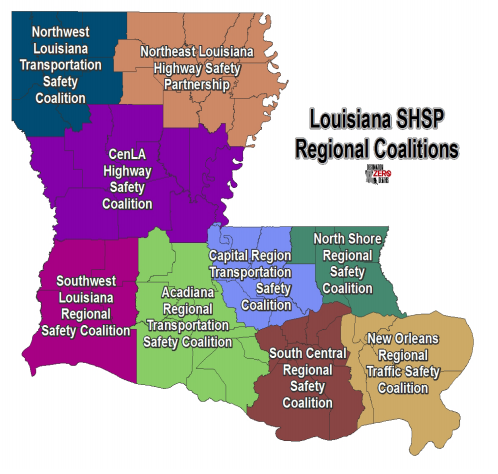 We are 1 of 9 Regional Coalitions throughout Louisiana
Below is a list of agencies that commonly comprise the membership of the regional coalitions:
Representatives from state/federal agencies (FHWA, DOTD, State Police and Highway Safety Commission, OMV, and ATC)
State Police Troops, Sheriff's Offices, and Local Police Departments
Parish School Boards and Universities
Parish/City Government (or in some cases, Parish Police Jury)
Safety Advocacy Groups (SADD, ADAC, Bicycle Groups, Runners Association, Neighborhood Watch, etc.)
State Hospitals and Trauma Centers
Fire Departments and Ambulance Groups
District Attorney and/or ADA Offices
DOTD Districts
Teachers, parents, grandparents, drivers, and concerned citizens