Click It or Ticket!
Seat belts reduce the risk of death by 45% for drivers and front-seat passengers involved in crashes. Louisiana law states that all drivers and passengers, regardless of which seat they occupy in a vehicle, must wear a seat belt or be properly restrained in a child safety seat that is properly installed. The fine for not being properly restrained is $50.
Besides being the law in Louisiana, wearing your seat belt is the single most important thing a driver or passenger can do to protect themselves in the event of a crash. The LHSC supports national programs such as "Click It or Ticket" that raise awareness of the need for proper restraint usage.
In 2019, observational surveys showed that 87.5 percent of all Louisiana drivers and passengers were wearing their seat belts. While this record usage rate is good news for Louisiana, there is much work to be done in moving toward 100 percent compliance.
Click here for Traffic Safety Facts provided by DOTD and NHTSA.Â
90.3%
SEAT BELT USE RATE IN 2020
2,549
ADDITIONAL LIVES THAT COULD HAVE BEEN SAVED IN 2017 IF EVERYONE HAD BUCKLED UP
14,955
LIVES SAVED BY SEAT BELTS IN 2017
Air Bags
Air bags are supplemental protection and are designed to work best in combination with seat belts. Both frontal and side-impact air bags are generally designed to deploy in moderate to severe crashes and may deploy in even a minor crash.
Air bags reduce the chance that your upper body or head will strike the vehicle's interior during a crash. To avoid an air-bag-related injury, make sure you are properly seated and remember, air bags are designed to work with seat belts, not replace them. And children under 13 should sit in the back seat.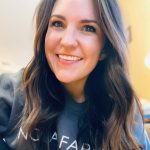 Sara Dickerson
Maternal Child Health Region 8
Officer Melisa Guice
WMPD Records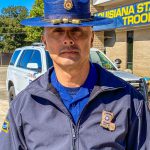 Master Trooper Javier Leija
LSP Troop F PIO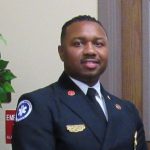 ShaBrodrick Jones
Monroe Chief Fire Investigator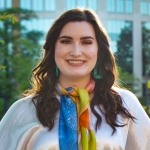 Shelby Rybicki
North Delta Regional Planning